Beyond Open Banking
2000 people tell us what they want from Open Banking and 50 fintech CTOs tell us how they're going to provide it.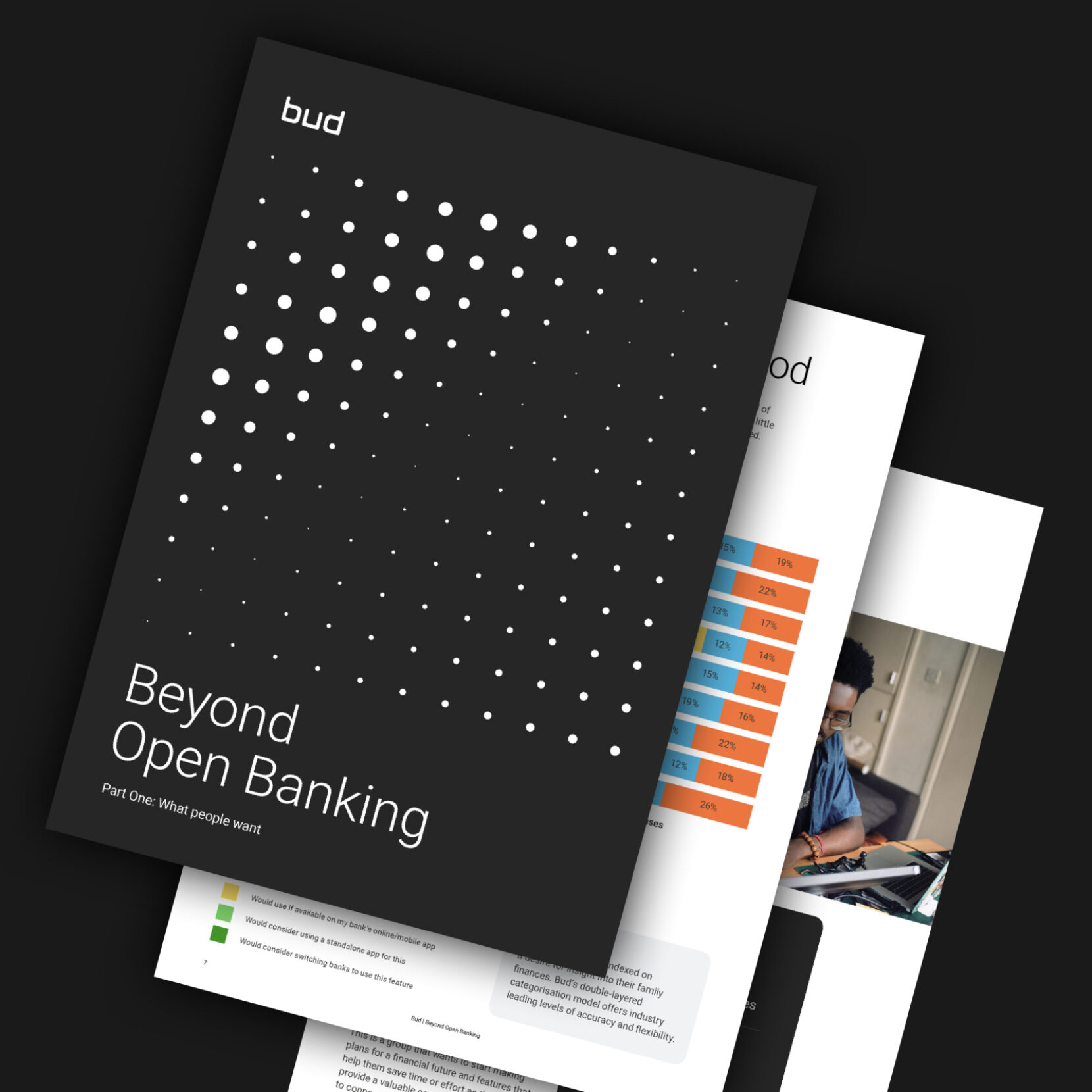 Enter your details below to receive your copy.
What is next for Open Banking?
The Beyond Open Banking report exposes both the consumer demand for 'marketplace banking' (based on the results of a YouGov survey,) and the feasibility / readiness of the technology, via 50+ interviews with leading fintech strategists.
Coming up next...
This report is just the beginning in a series of pieces designed to explore the questions surrounding the future of Open Banking. To stay in touch with future reports register below