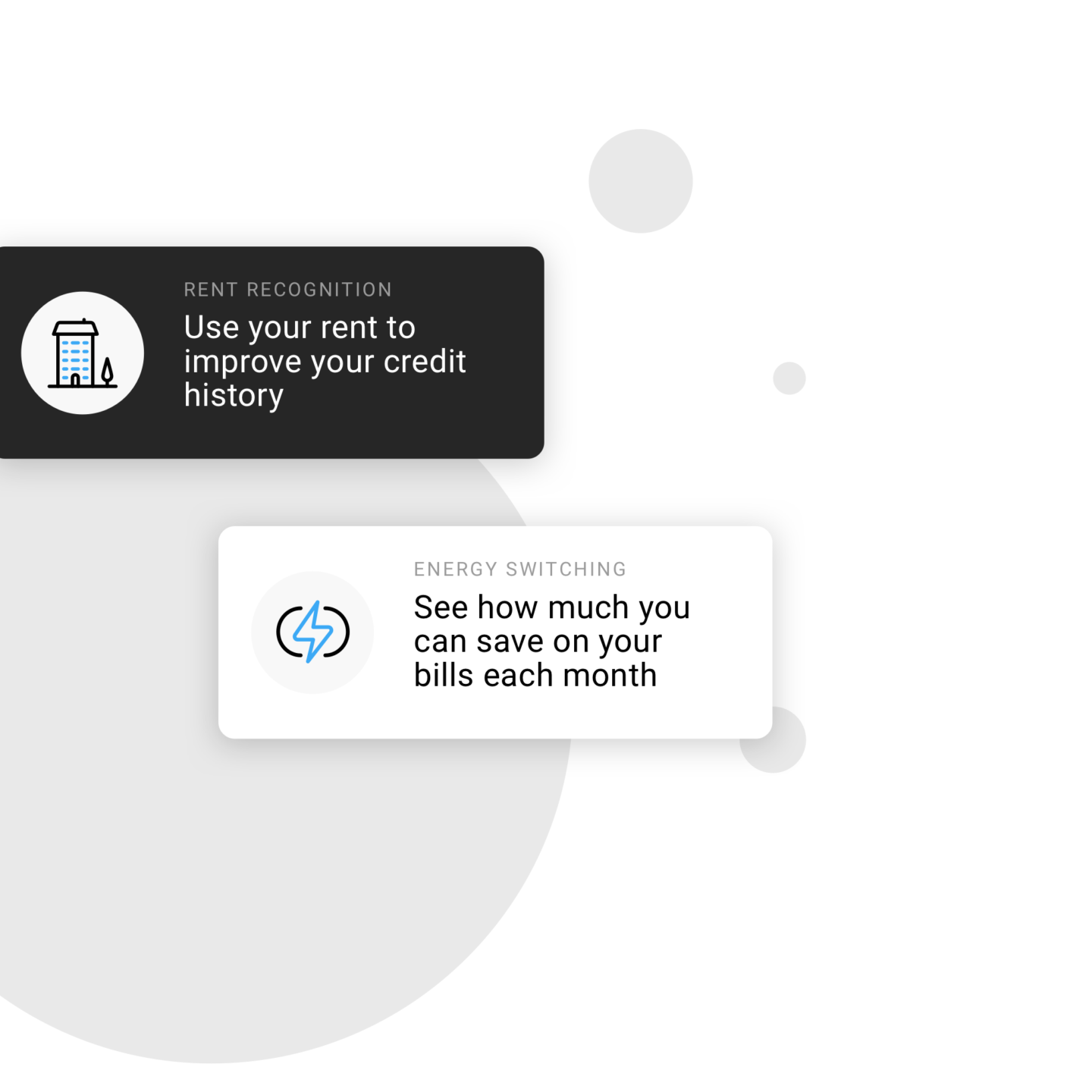 What it does
A set of APIs that enable the distribution and adoption of products and services, including:
✓ Rent Recognition
✓ Energy Switching
✓ Mortgages
✓ Contents Insurance
✓ Broadband
Solve problems with the widest variety of API-enabled products around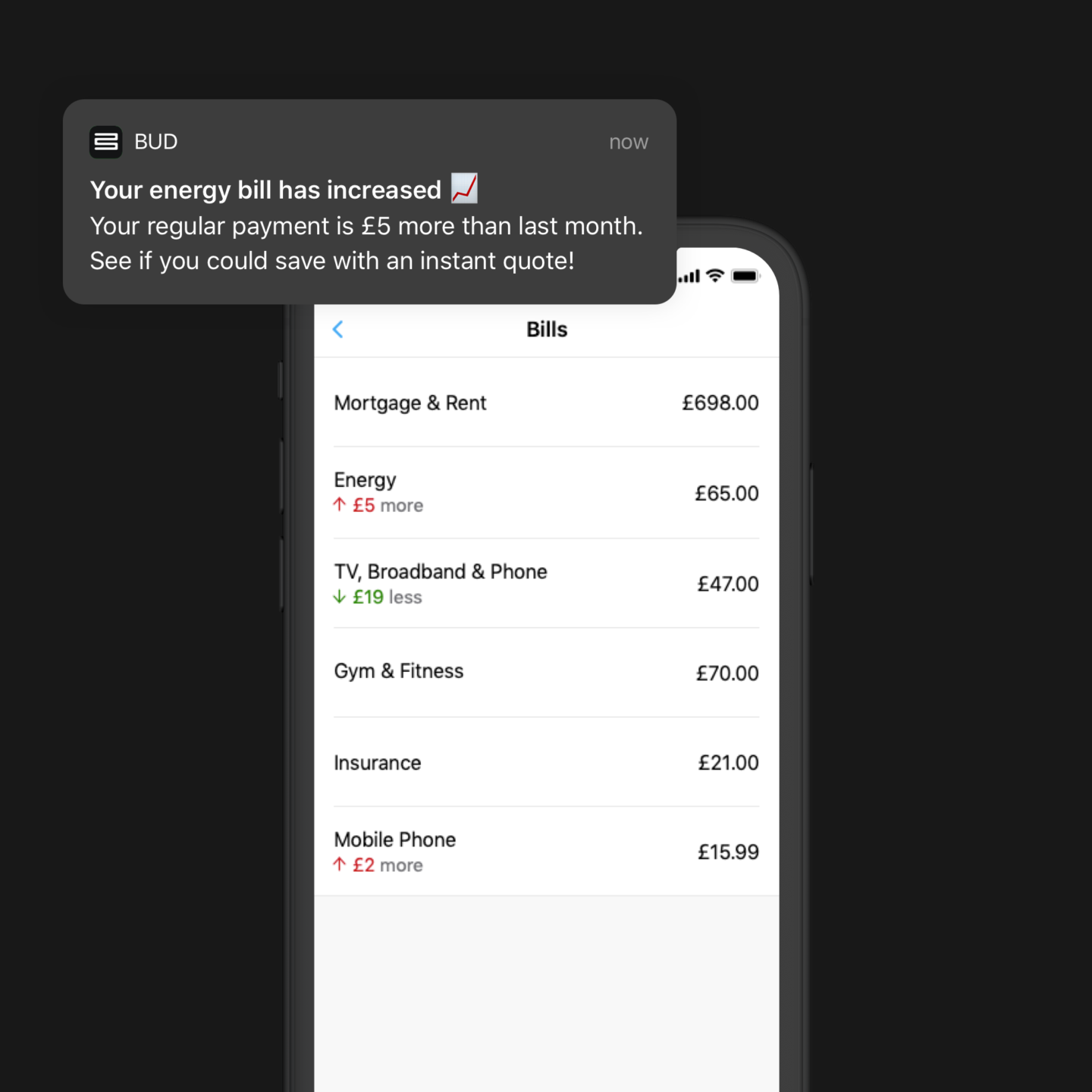 Use-case

Actionable Insights
Bud's platform increases engagement and trust. It gives customers useful and tailored insights and allows providers to suggest helpful and timely offers that increase the likelihood of conversion.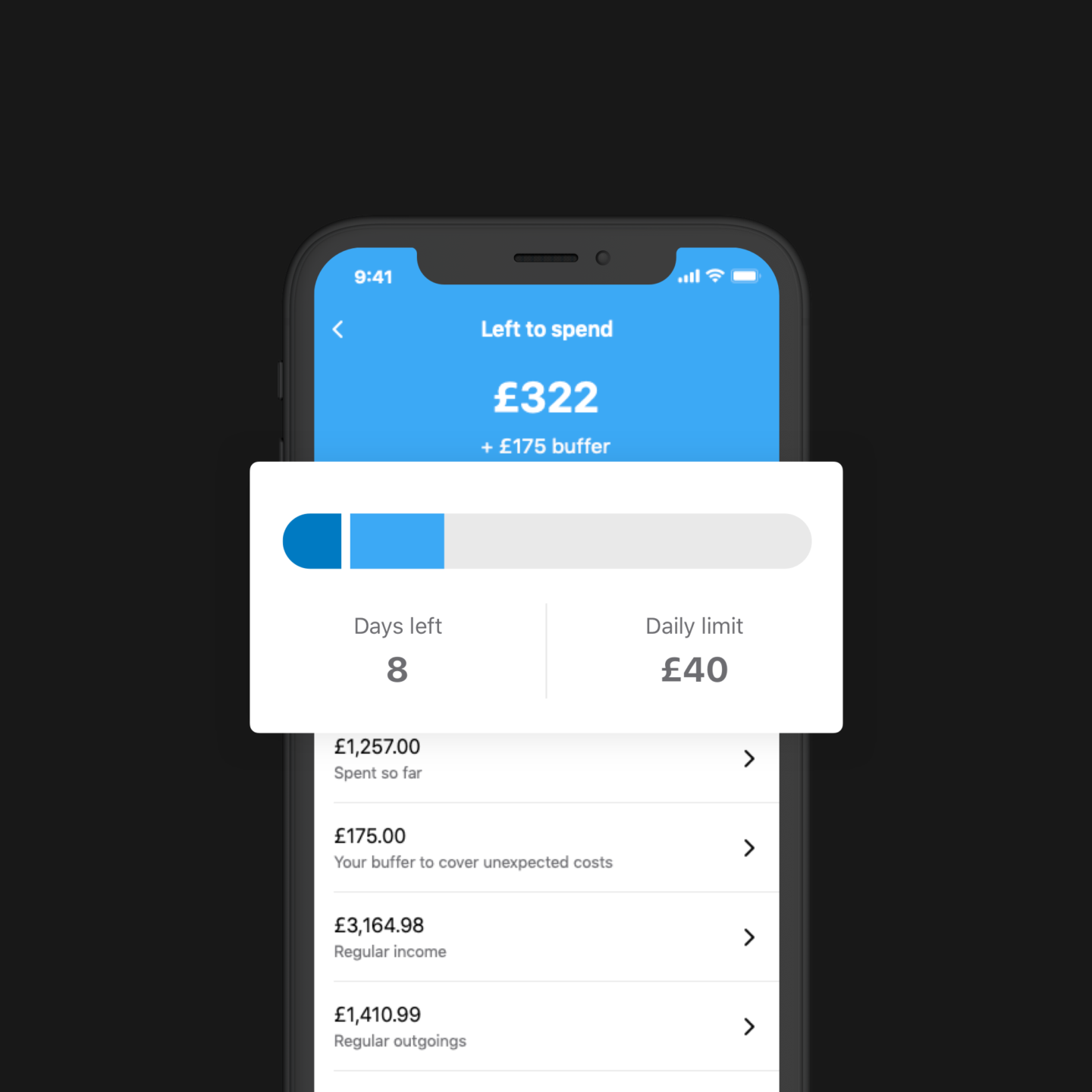 Use-case

Personal Finance Management
Connect and consolidate your customers' accounts from different providers and allow them to set financial goals, create budgets and get personalised insights into their spending.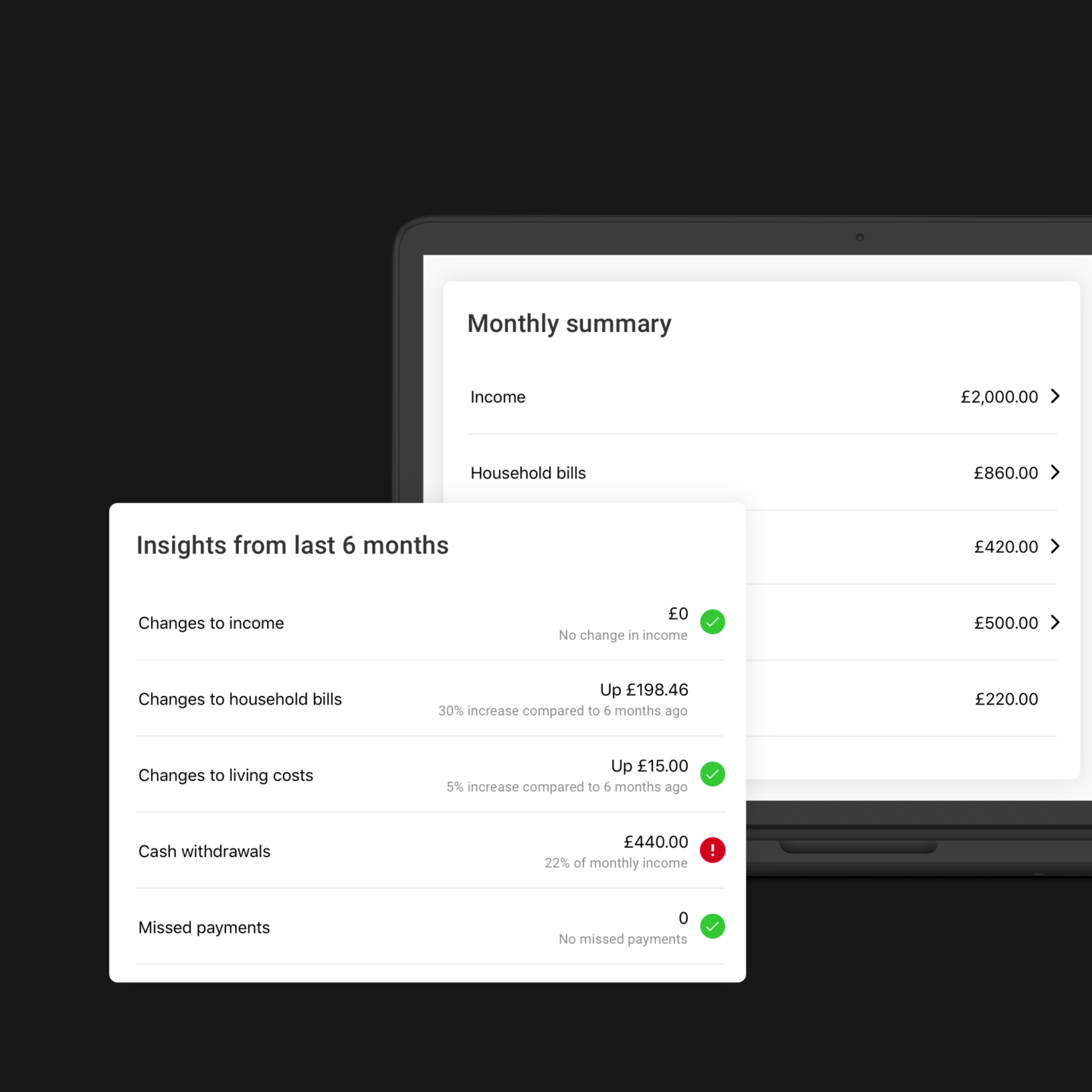 Use-case

Affordability
Bud helps advisors get a clear picture of their customer's finances with more accurate data on their income, living expenses and any debt they may have.

Distribute products with Bud