Introducing the "Financial Review" Extension: Affordability and Fact-finding solved.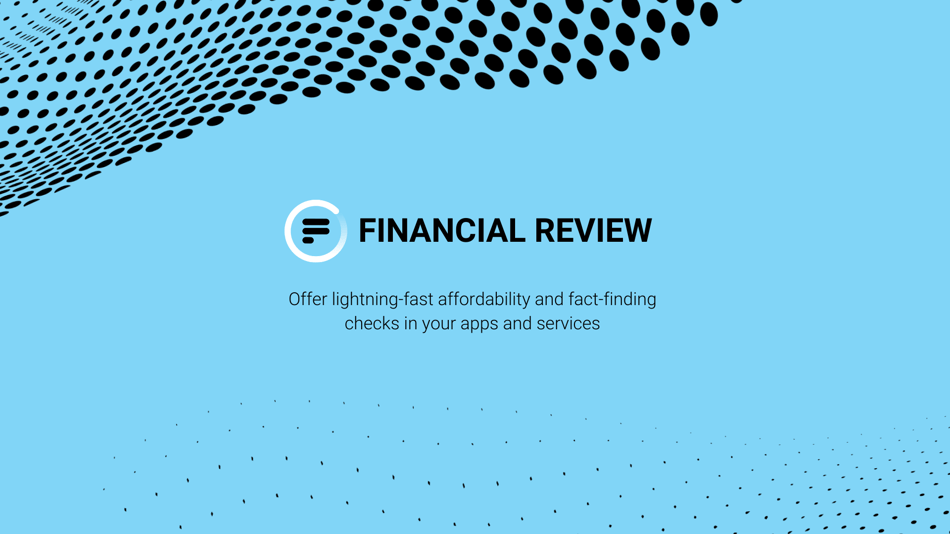 Affordability and fact-finding checks are an obvious early use case for Open Banking. The lenders we spoke to consistently reported higher drop off rates wherever processes required users to manually enter large amounts of information. The result of this was that every lending decision became a balancing act between achieving an acceptable risk profile and onboarding with an acceptable conversion rate. Investment and saving firms were having the same problem during the fact-finding process and brokers were having to balance volume with the completeness of applications.
We set out to fix this with a new data service designed to help lenders, brokers and wealth managers use Open Banking data to shorten the onboarding process for their customers whilst reducing the associated operational costs.
Now, almost a year later and with the benefit of extensive client feedback, we're releasing our Financial Review API, a vastly improved product that is the first official extension of our Intelligence platform. The product extends the features of the core Intelligence platform to provide a fast, simple way of solving the problems with gathering financial data. Here are just a few of the new features:
Category mapping
We found that flexibility was key for lenders, brokers and investment firms when it came to implementing an Open Banking based form pre-filler. So instead of offering pre-set categories, we've opened up full access to all 200+ of the categories that we sort into and built functionality that allows clients to map our category totals to their own forms.
Faster implementation
We know that implementation is a big hurdle for organisations that need to create new capacity when it comes to handling and processing Open Banking data. We wanted to make that quicker and easier so we've created a series of shortcut APIs that fill in calculated fields like category totals and changes over time (6-month default but you can customise). These reduce the necessity for processing aggregated data and dramatically speed up the implementation process.
Affordability dashboards for advisors
In the immediate aftermath of the COVID 19 lockdown, we had a lot of conversations with bank clients around how they could help customers manage existing debt - specifically with regards to making faster and better-informed decisions around forbearance using Open Banking data. Whilst the core features of the product can be used to solve the problems that make forbearance such a difficult process, we're also aware that integrations can take time and this is a problem that needs to be addressed now. We're working on a standalone dashboard that clients can deploy without any need to integrate the API into their own systems. We're testing this at the moment and it will be live in the very near future.
All of it designed for real life
No matter how good a product is in theory, it only works if it delivers against real-life scenarios. The new Financial Review add-on has gone through extensive user-testing to ensure that it delivers against user needs and solves business problems. For more information on how the Financial Review service can help solve problems in your business, grab the fact sheet below or get in touch with our sales team to talk through your challenges.
Download the fact-sheet
---