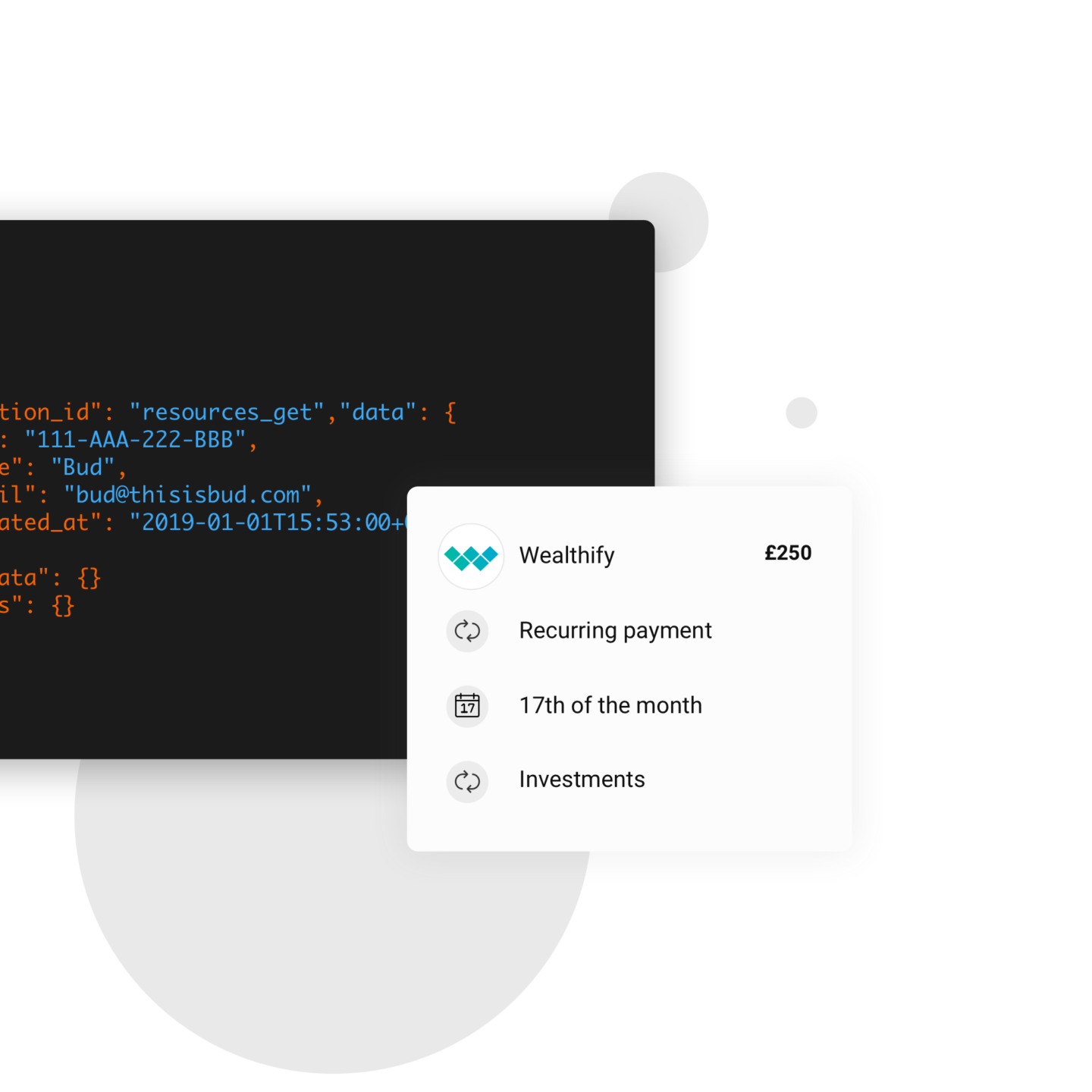 What it does
Create insightful context and personal prompts from financial data, with APIs for:
✓ Transaction categorisation

✓ Merchant identification

✓ Regular transactions

✓ Significant transactions

✓ Notifications and insights
For more information download the Intelligence product fact sheet.
Intelligent, secure and flexible
Cutting edge, machine learning models, all underpinned by industry-leading security practices.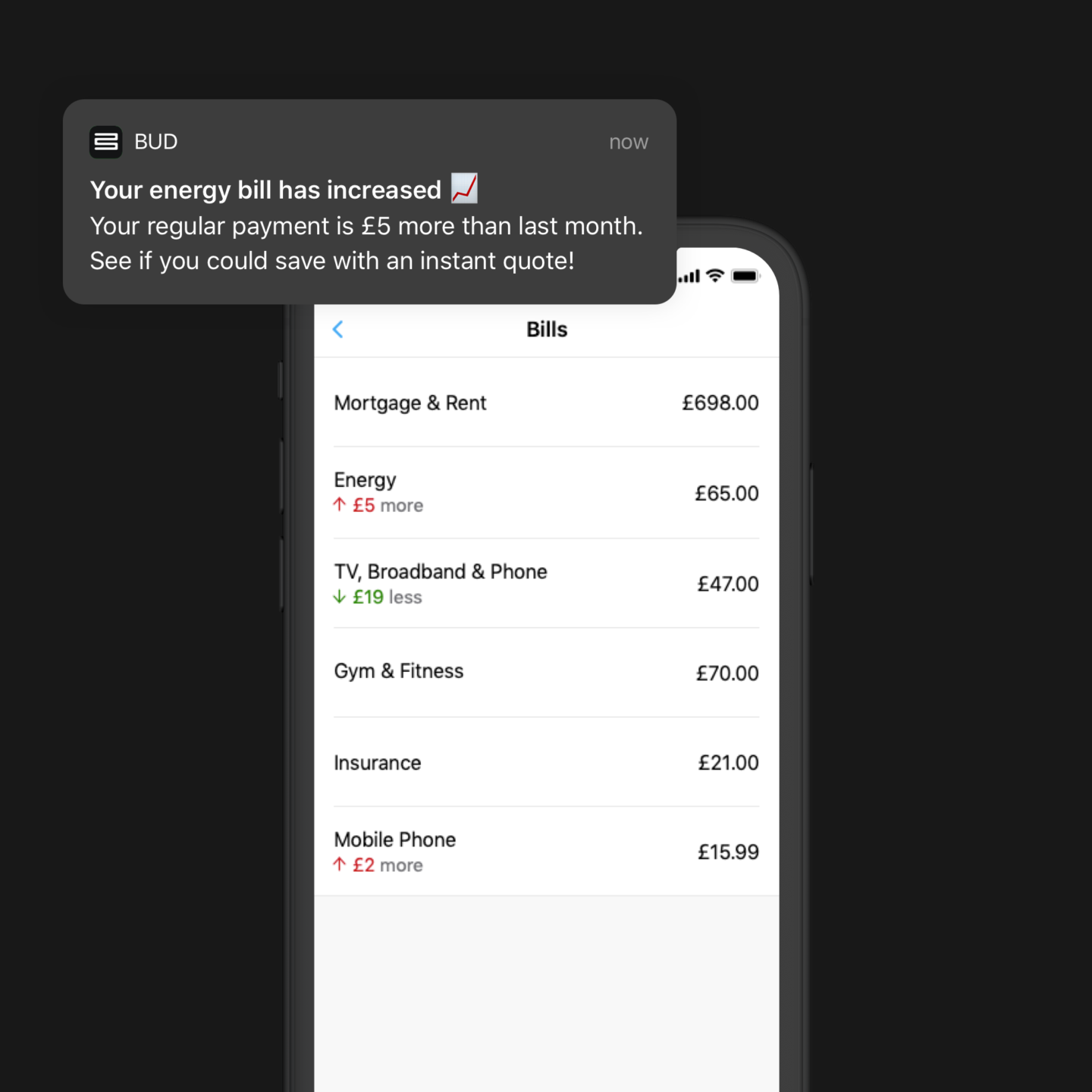 Use-case

Actionable Insights
Bud's platform increases engagement and trust. It gives customers useful and tailored insights and allows providers to suggest helpful and timely offers that increase the likelihood of conversion.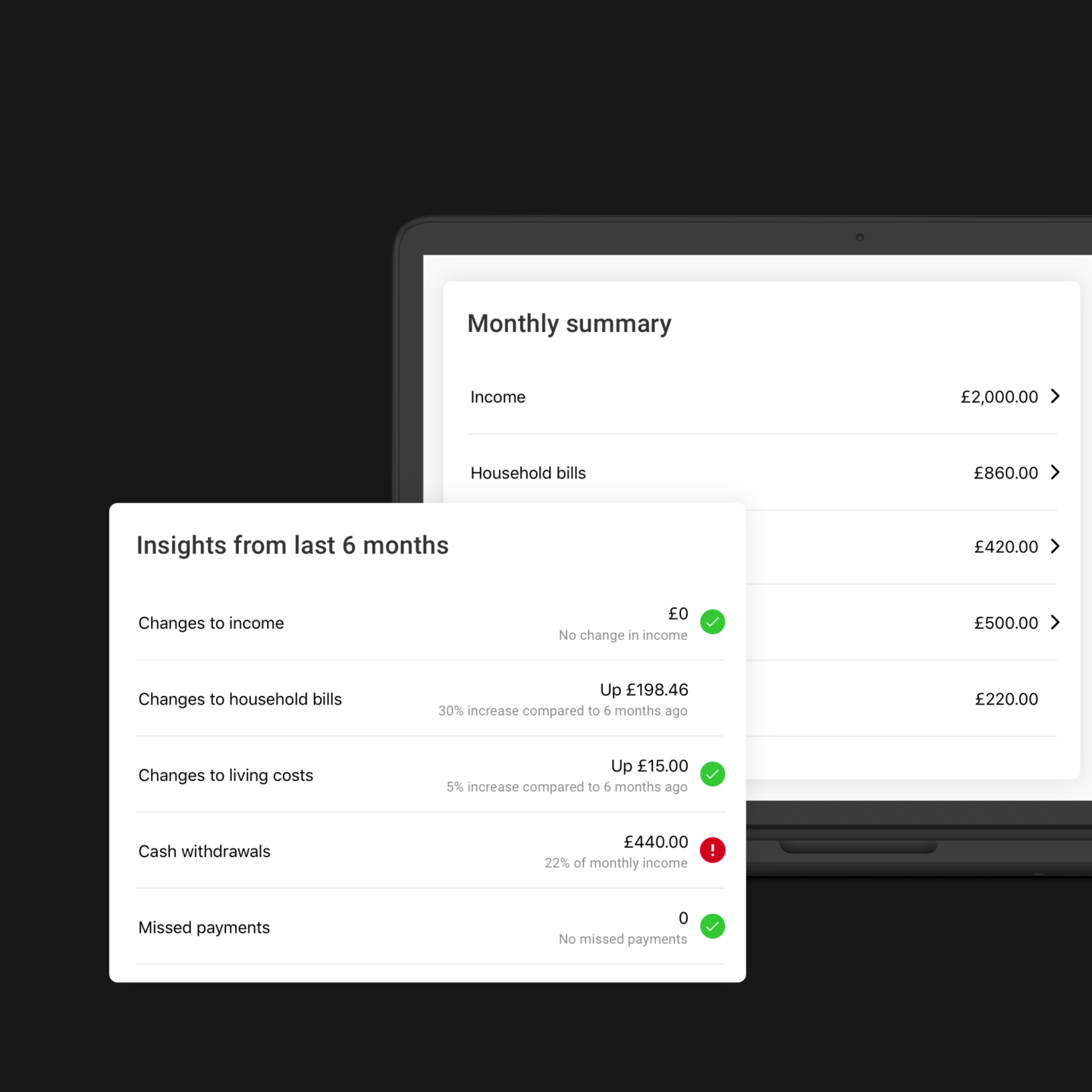 Use-case

Affordability
We provide lenders with the right financial data to make quick, informed decisions and give customers a simple and straightforward experience with their application.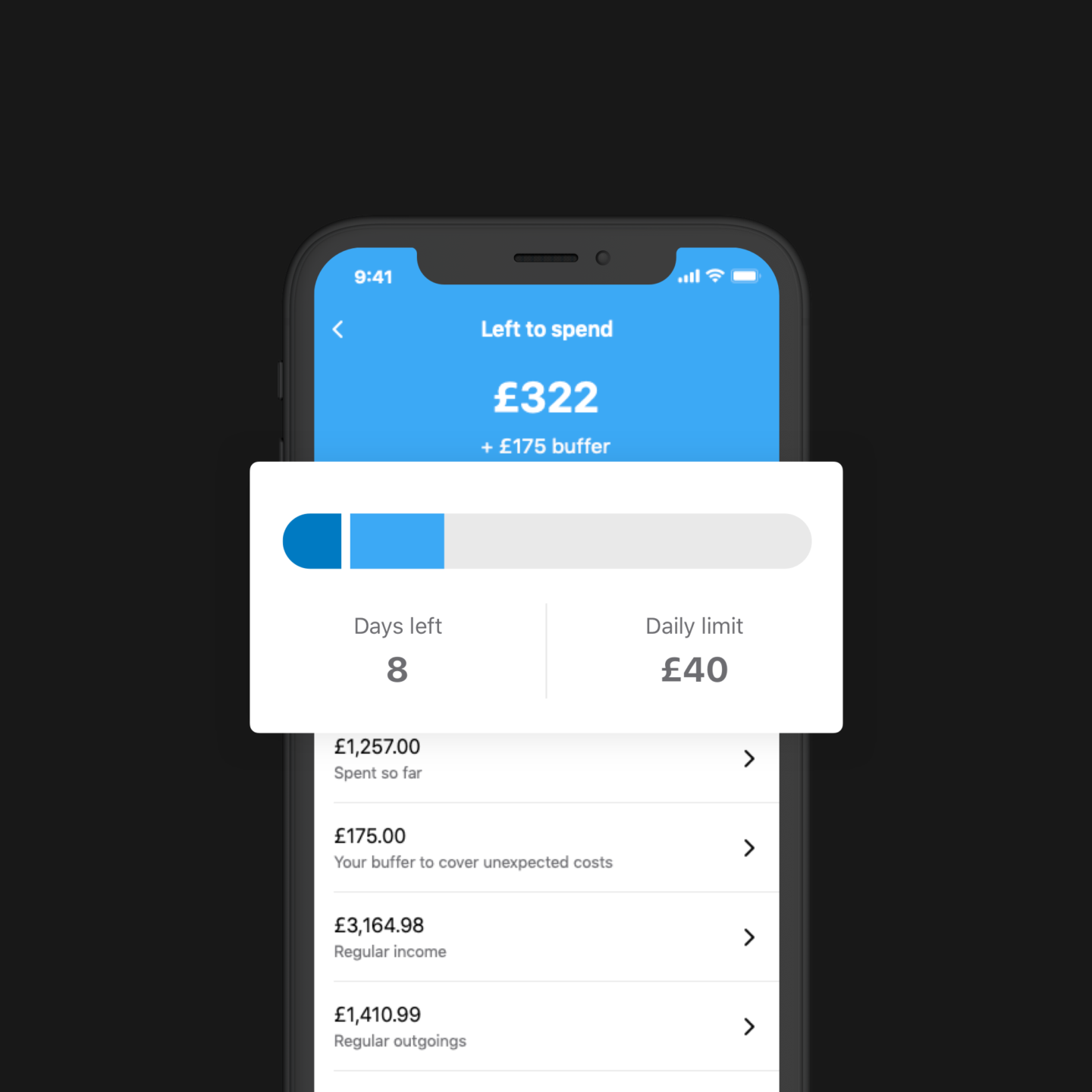 Use-case
Personal Finance Management
Connect and consolidate your customers' accounts from different providers and allow them to set financial goals, create budgets and get personalised insights into their spending.

Add intelligence to transactions with Bud